Come into my healing basement.
2063 Review: Back on top of Mount 500 (just barely).
After trading off multiple future middle relievers and 5th outfielders via five 1st Round draft picks and multiple 2nd and 3rd Rounders we got ourselves an ace - the magnificent
Darryl Nelson
who posted this outstanding stat line in the newly reconfigured wannabe South Beach Dyson Sphere:

On the plus side he did post a positive 1.3 WAR, his FIP was below his ERA, and he did notch 125 strikeouts which was best for second on the team behind
Joe "AssMode" Dunn
. However, he was pretty bad this season - 9-15 record, almost 100 Runs with 91 earned, 48 walks, and only a 41.9% Quality Start percentage - and we gave up a shit ton to get him that's going to handcuff us on the farm for a few years. We should have known this wasn't going to work out in our favor when this was our first conversation after the trade:
Even with Nelson being terribad we did have two of the top five contact guys in JV.
Andres 'Golf Mind' Andrade
even managed to look like the potential MVP candidate many thought he could be back when he went 1-1 and didn't break his back banging some Tinder hookup in a Cheesecake Factor bathroom. Unfortunately everyone else took a step back. Ploeg was injured and bad. Back-to-back JV batting champ
Randy "Color Me" Gadd
suddenly couldn't hit worth a shit.
Sal "Slapnuts" Garcia
suddenly forgot how to field. The rotation was ok after putting Nelson in the 4 and 5 spot and the BP was still pretty good, though some of these guys are perennial underachievers.
At one point we considered just throwing in the towel and having a fire sale before a decade of depression since we're out of draft picks. We even got so desperate we asked BFF
@jdlikewhoa
, hisself in tank mode, for help only to be reminded he was in even worse shape. Desperate for a spark we started playing the kids and crying ourselves to sleep sim-after-sim.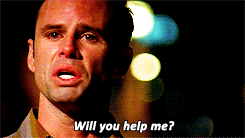 But you know what? Who gives a fuck. Somehow we started hitting and found our mojo again. To end the season we swept those Spreadsheet Warriors from North Dakota ending both their Playoff and Mount 500 summit streak and made the playoffs again. We lost to the Fax Machines but what more could you want babby than a Mount 500 Summit and a playoff appearance with these BUMS?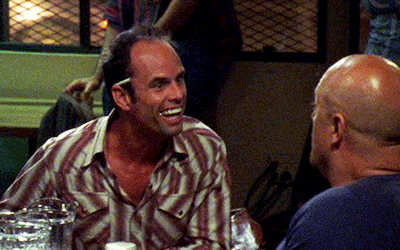 So to all of you that doubted my moves: